03.11.2023: The Beatles- 'Now And Then' - new music video out now!
02.11.2023: Premiere Tomorrow - The Beatles releases new Song - 'Now And Then'!
02.11.2022: The Beatles - 'I'm only sleeping' - new music video out now!
21.10.2022: The Beatles - 'Taxman' - new music video out now!
50 Jahre "Abbey Road": Die Beatles feiern mit einer 50th Anniversary Edition
"Abbey Road" war das elfte und gleichzeitig letzte Studioalbum der Beatles und erschien am 26. September 1969. Der Titel bezieht sich auf die gleichnamige Strasse in London, in der sich das Tonstudio befand, in dem die Beatles die meisten ihrer Alben produzierten. Anlässlich des 50. Jubiläums dieses grossartigen musikalischen Werks, erscheint "Abbey Road" am 27. September 2019 in einer Jubiläumsversion inklusive bisher unveröffentlichten Session - und Demoaufnahmen. Alle "Abbey Road50th" Anniversary Editionen enthalten den neuen, direkt von den Original−8-Spur-Bändern erstellten, Stereomix des Albums.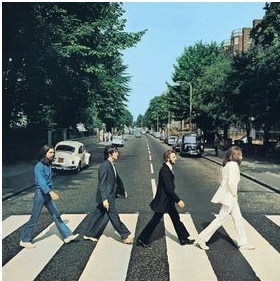 Photoquelle: Universal Music Music
Die 50th Anniversary Edition von "Abbey Road" ist in der limitierten Super Deluxe Edition, als limitierte Deluxe 3LP-Boxset und limitierte Deluxe 2CD-Version sowie auch als Einzel-CD bzw. 180g-LP, als Download in Standard - und MFiT-Audio und als limitierte Picture Disc-LP erhältich.